H - Well they look great; they will be fine in those pots for a while yet; but they'll be ok for moving into individual (4") pots in the not-too-distant future; they will start back into growth relatively soon, now - in my experience the key thing then (when back in growth) is to only give them the minimum water they need, as they need it. Too much can quickly cause root rot, and promote other problems, and, as you say, you can lose seedlings suddenly, especially if a fungal problem should occur out of the blue. Once they are in individual pots the soil only needs to be generally kept 'just moist', at the very most. I often use just a hand sprayer to water small pots, and I don't spray onto the stem if I can avoid it.
Some people commence a (weak) liquid feed shortly after potting up, but personally I find they don't usually really need it, as everything necessary is there, in the medium. But of course that's an option if you want to try it.
Another important thing is pruning. If left to their own devices seedlings will usually carry on producing pairs of leaves on a steadily elongating stem...even if you are a bit unsure of pruning, you don't really want to allow this to continue for too long. Although they look very delicate when young, once they get into good growth again, and have produced three or four or five pairs of good leaves, don't be worried - just prune them! Back down to a couple or three sets of leaves. They will respond in 10 days with big buds and new growth. I find it quite surprising just how tough the seedlings are, and they will do whatever is necessary to recover growth at the earliest time. In so doing, the lower stem/s toughen up rapidly, and the root system develops with gusto.
After pruning and bud re-growth, let them produce three or four more sets of leaves from the new buds, then prune them again back down again to one or two sets of leaves. By now the seedlings will be very robust little plants and will come back again with much vigour, and from this point on it is just a matter of deciding how many vines you want to allow, and of staking the vines as needed, as they extend. You can decide on further pruning as required, as you watch them develop.
For plants of this size you can use the longer-type 'cocktail sticks', about 6 or 7", as initial stakes. Before many weeks have passed roots are emerging from the bottom of the pot, and you are soon looking at moving up into one litre pots - and going away from the point where a fungal infection is any longer likely.
Once into 1-litre pots you can move up to 18" stakes and attach the vines with plastic-coated wire ties. At this point you have overcome most of the potential pitfalls and are well on the way to young plants and then first flowers.
I'm not suggesting everyone prune seedlings this early as these below! If you are unsure, the best thing might be to give them a little longer - - but it shows just how soon it can be done, as long as your plants are healthy (you always feel more confident once you have had a little previous experience).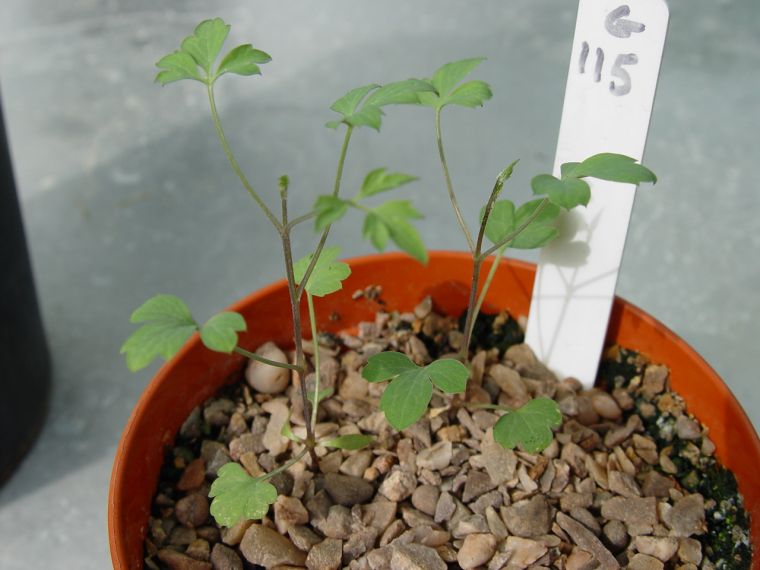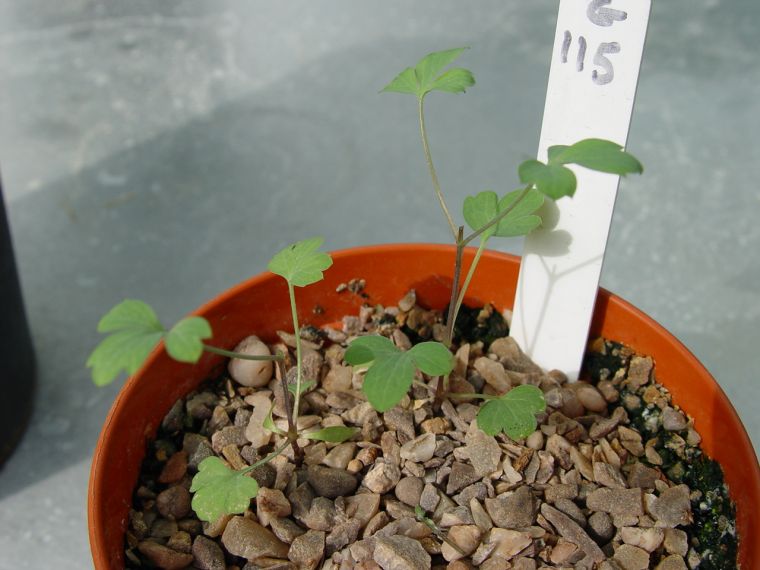 C. orientalis-type


Edited by bcollingwood - 15 Jan 2007 at 11:04pm