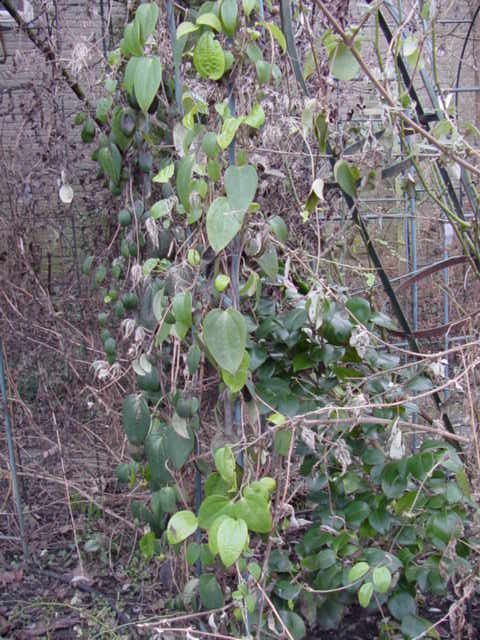 Past year was a nice year I had visitors from New Sealand and Danmark.
Ton Hannink came in spring and brought me some plants and one of the plants was an Irisevi named after his granddaughters. I planted the plant on a place where only is sun in the morning and where it is nice to also to see in winter the green leaves.
Hans in Danmark got the same plant and showed already the buds but I saw nothing. Then suddenly I saw three buds about 40 cm above th soil .It were larges bud round 3 cm.
Ton was here lately and wanted to know how cold it has been here and I said less 20 and that sounds very well I must say the leaves looked better than of an armandii and the plant is worth to be breeded also because of the yellow flowers.
The plant gives flowers on old wood so next year I will have a lot of flowers