Dear Clematarians,
Today I visited the Aalsmeer Trade Fair in Holland which coincide with the Horti Fair in Amsterdam. Both Fairs are wholesale Fairs but also non-growers, non-breeders, non-traders, etc, can visit them. Aalsmeer Trade Fair is held at the Flower Auction, entrance and parking is free. Horti Fair has an entrance fee of 40 Euro but tickets can be downloaded from several internet websites for free.
I ran into a few Clematis put up for show at Aalsmeer. Because not that many I will include several pictures of other flowers and plants aswell, in the hope you do not mind.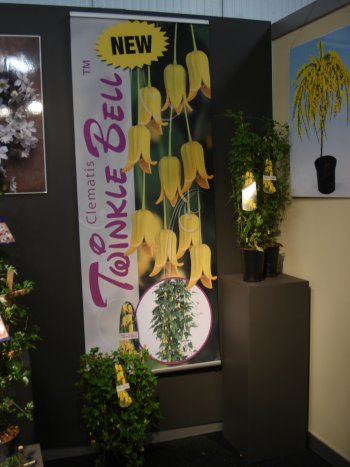 Clematis TWINKLE BELLS as live plants with an enourmous poster in the stand of nursery Ruud van der Werf.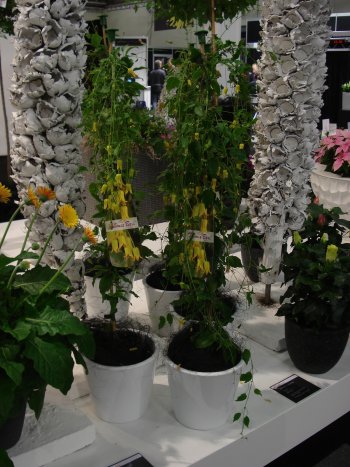 Clematis TWINKLE BELLS on show in the stand of Flora Holland Auction.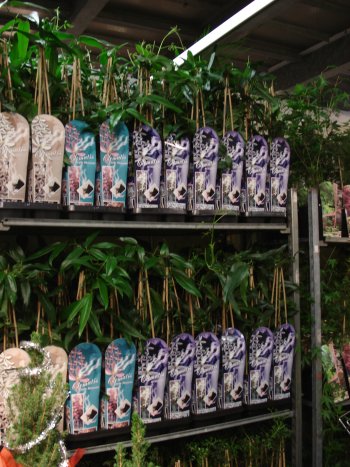 Clematis armandii and 'Apple Blossom' on display by nursery Rijnbeek.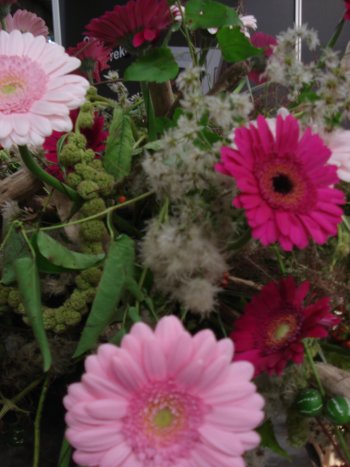 Clematis vitalba seed heads used in an arrangement. Normally at these Fairs long stems with seed heads of Clematis vitalba are on display but this year this was the only arrangement I discovered.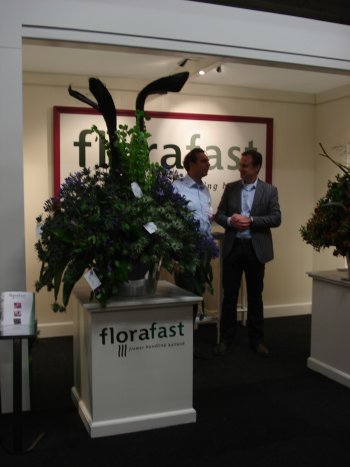 Trader Florafast showing Clematis BLUE PIROUETTE, from Tanzania, in an enourmous bouquet.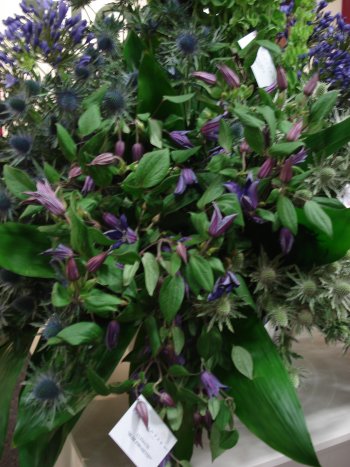 Clematis BLUE PIROUETTE with no fully opened flowers yet.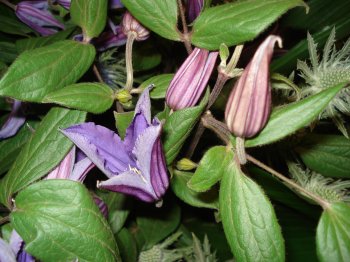 Clematis BLUE PIROUETTE with an opening flower and buds.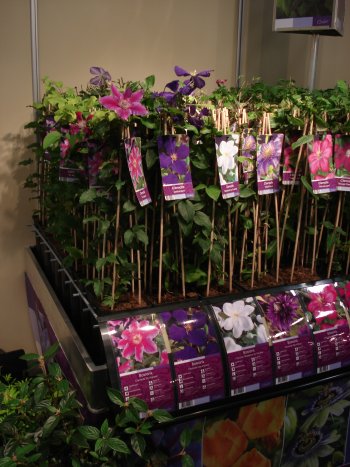 Clematis in different cultivars on display by Van der Starre Nursery.
That's it, the Clematis I photographed on the Aalsmeer Trade Fair. Now some other pictures, just for the fun.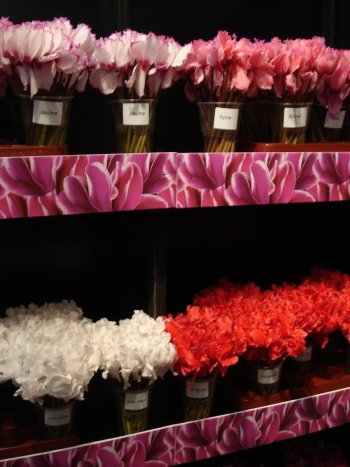 Cut flowers of Cyclamen.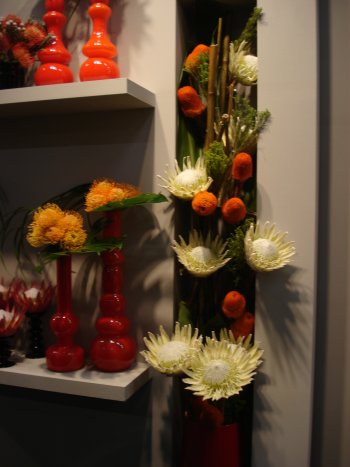 Protea and Leucospermum.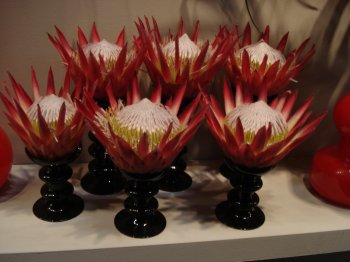 Protea, displayed at an extremely simple way what makes them, in my view, extremely impressive.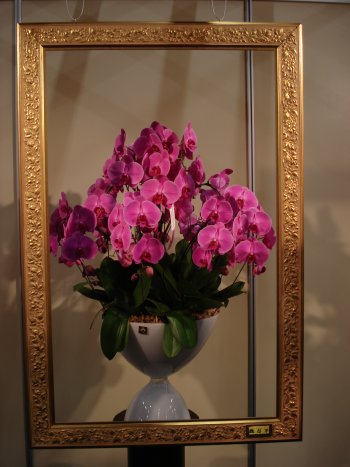 Many orchids, most were Phalaenopsis........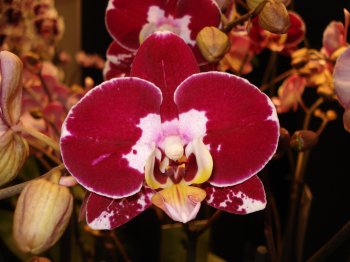 .......... in incredible colours ...........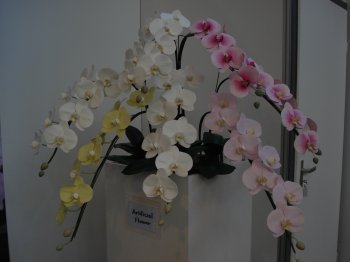 .......... but also artificial made out of clay, from Japan.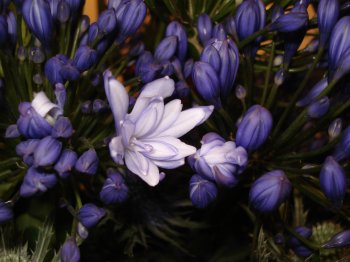 Agapanthus 'Buddy Blue' with an open flower. Quite rare to see a flower as the buds of this cultivar usually do not open.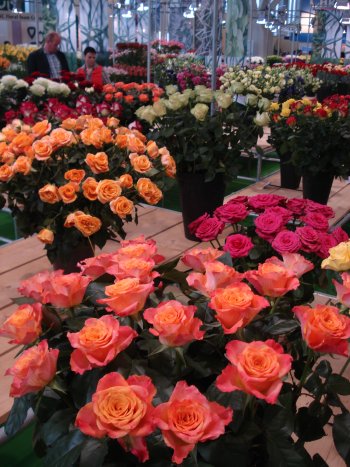 Competition trial of cut flower roses.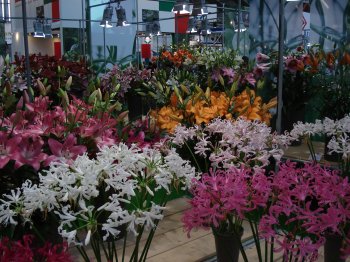 Competition trial of cut flower Nerine and Lilium.
Competition trial of pot Calanchoe and Cyclamen.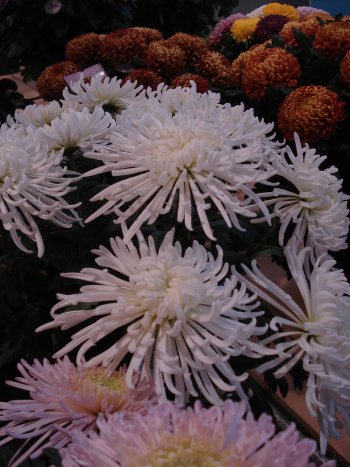 Competition trial of cut flower Chrysanthemum.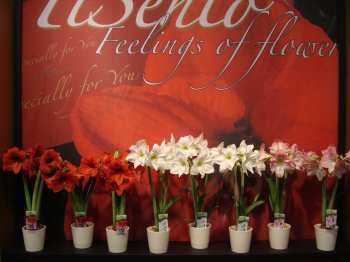 Display of Hippeastrum cultivars.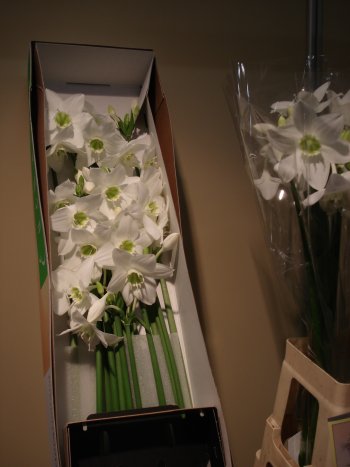 Eucharis.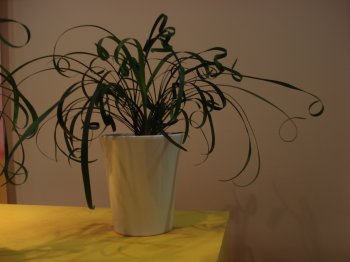 Ophiopogon 'Curly Lady'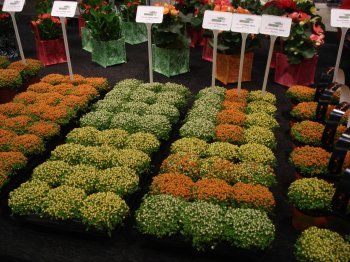 Selaginella in different colours.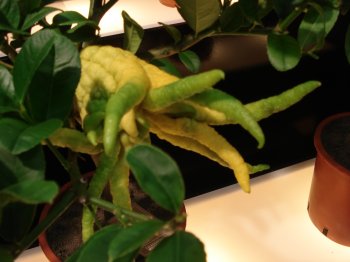 The most perculiar citrus fruit I have ever seen. Sorry, no name found on the plant. Perhaps the name is Citrus 'More then 5 fingers'.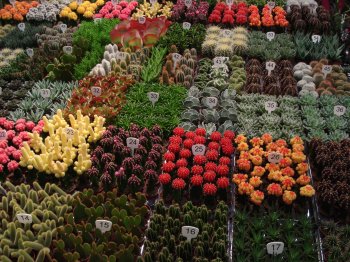 Display of several different cacti, impossible to pass by without making pictures.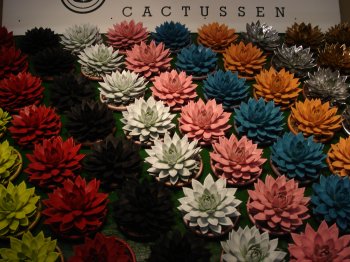 Coloured succulents.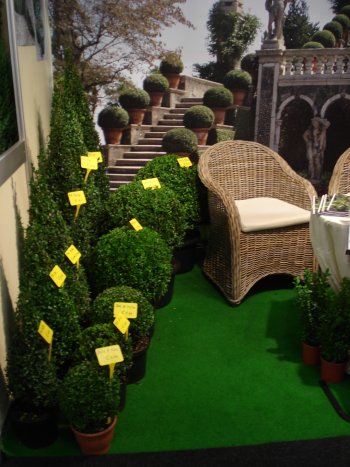 Large photograph on the back wall of the stand; not that original, but the effect is unmistacable.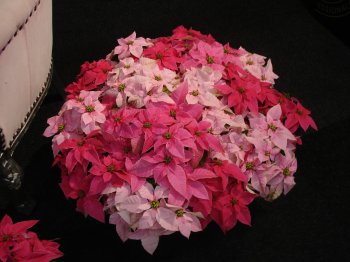 New colour range in pointsettias.
Top winner at the Fair; hardy Gerbera.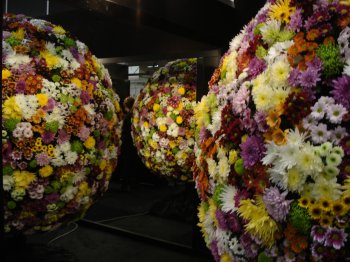 Mirror, mirror on the wall,
Which of the 3 is the real ball?
There should be more Clematis on display next year!! Do'nt you agree?
Best wishes from Holland,
Wim