I was in my garden this morning looking at buds on my C. Parviloba var. bartlettii wondering when they were going to flower, when I noticed high up in the Hawthorn tree that the flowers had already opened or were starting to open! So I fetched a ladder and took these photos. It was at 8.45am and the visibility was not good. I hope to be able to take some more pictures this weekend. The flowers are very small (I will measure them later).
Photos of flowers of this clematis are very rare. The only one I have seen is on Crug Farm website. I bought this plant from Crug Farm and planted it in 2008. This year is the first time it has flowered. It was collected by Sue and Bleddyn in Taiwan. So far it has proved quite hardy, although I do put a horticultural fleece around the main stems in winter. It also does not lose all its leaves, although some do die off.
I should also mention that 2 nights ago we had the first frost of winter and the temperature was down to -1 degree centegrade, but this does not seem to have damaged the flowers.
Aidan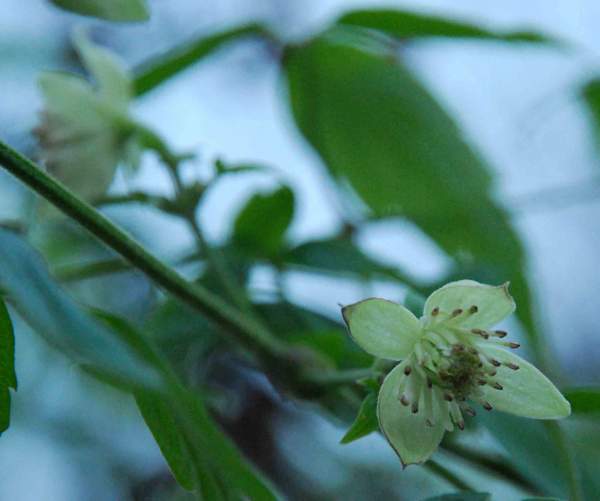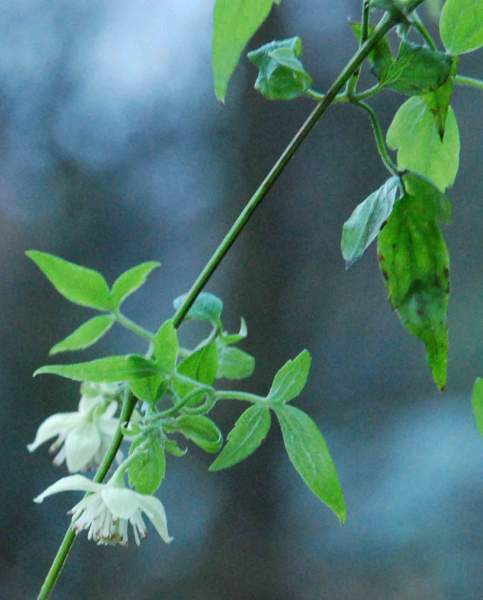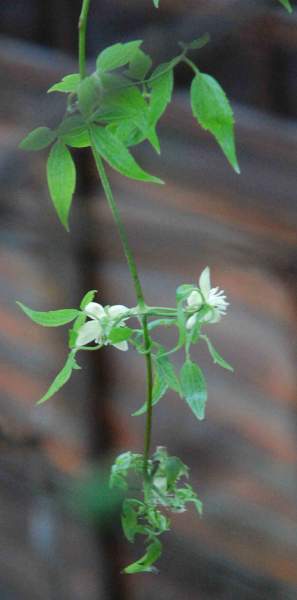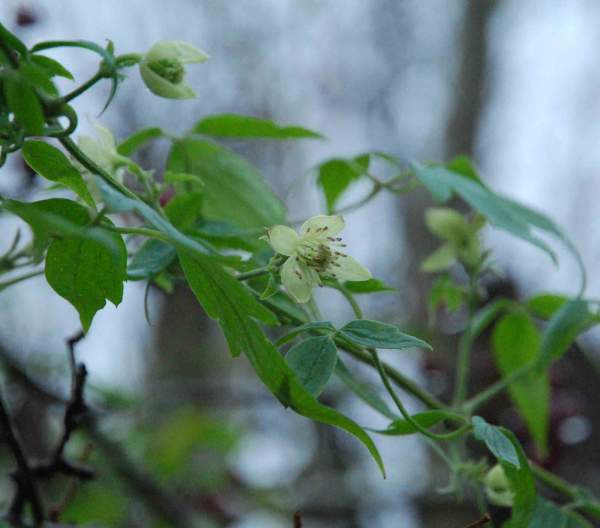 Edited by Aidan3 - 03 Dec 2009 at 7:56am