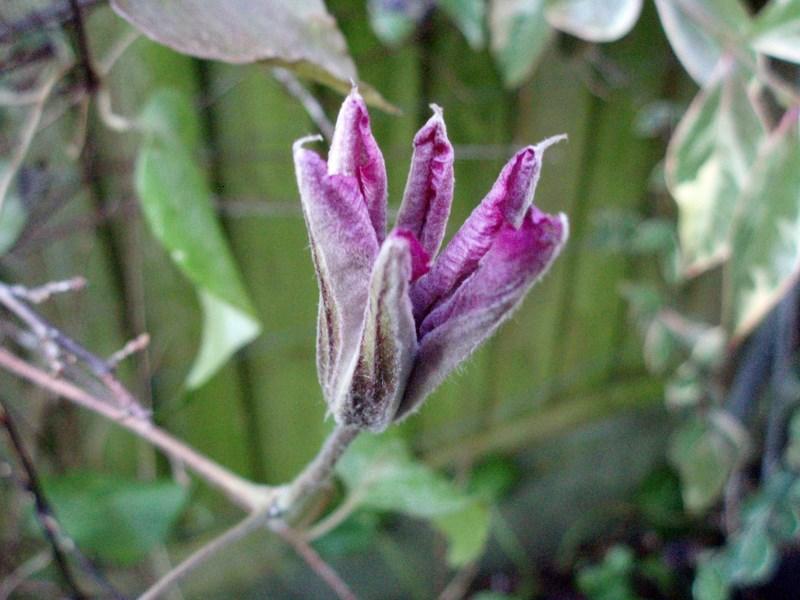 This photo was taken 4 Jan 2010 , I have not looked further to see if it has opened further or died due to heavy snow since then . The plant is one I grew from seed in a period I was trying to grow Clematis plants that did not grow tall, it grows in a small garden I have which the plant is on a south facing fence , it grows 2 to 2.5 Mtrs tall . There are further buds on the plant but with the weather we are having it is likely they will be killed off. This plant usually flowers during the late summer and this is the first time I have seen it still
be flowering so late. must have been due to the mild Autumn we had .
With the growth being short I have not managed to take cuttings so It has no name , I understand you have to have at least three plants to give a name.
still like it .
Best wishes and a Happy New Year to all .
Ron.C