Dear Members,
Yesterday, Saturday March 27th, the AGM was held at Kidlington near Oxford. Over 80 members attended and for me it was a perfect society meeting.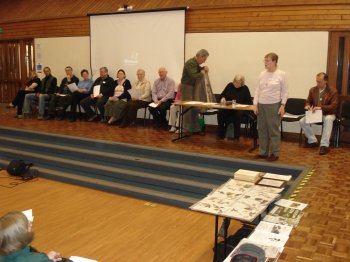 BCS Committee during the AGM, the shortest AGM I can remember; 50 minutes and all business was dealt with. Well done Mike!!!!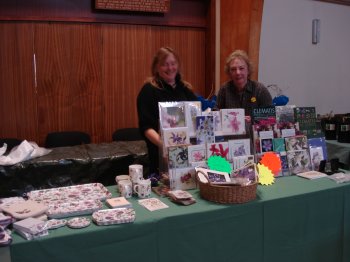 BCS Sales table with all kinds of irresistible collectables. (I refer here to what is layed out on the table........., but the ladies are very kind too)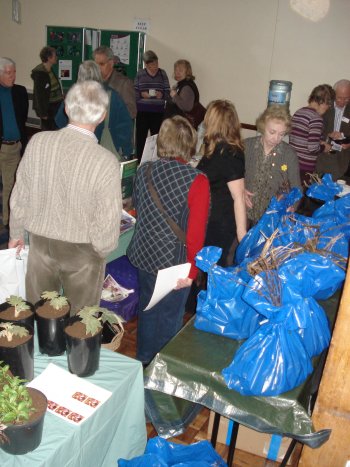 Large, 3 year old clematis plants from the BCS Trial grounds for only 5 GBP each including the BCS award winning Clematis 'Kaaru'.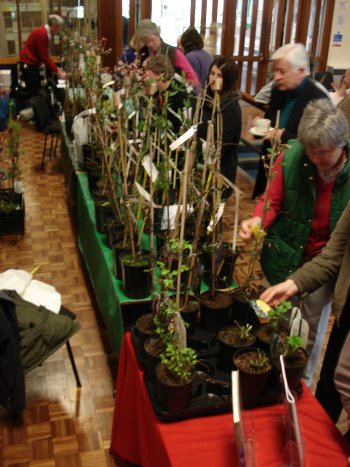 As promised, 4 nurseries sold plants and 3 of them sold Clematis. It was the biggest selection ever on sale at a BCS AGM, probably 100 different clematis species and/or cultivars.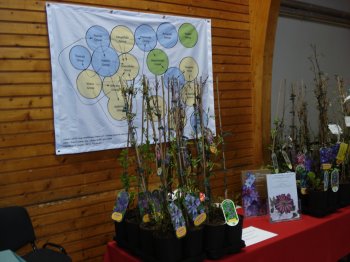 And my own sales table with the books and clematis plants. On the wall my Clematis Cultivar Group Classification Diagram printed on canvas.
Wim