C. fruticosa
This is an unusual species, one of few small flowered yellows with a semi-herbaceous non-climbing habit. It's been described as a "sub-shrub" and should probably be pruned as group 3.
I first became interested in this clematis at the end of 2004 having seen it on the Hull website. I emailed around looking for plants or seeds but most of the usual contacts reported that it was difficult to grow and flower and in some cases had been lost after a season or two. However one source responded and very helpfully supplied a small packet of seed. This was the 'Bluebird Nursery' in Nebraska USA.
The seed was distributed thru the BCS and my sowings were started 21/Feb/05. I was unsure how to treat the seed, so some were frozen for a few days, others were just kept in a cold greenhouse.
The germination conditions did not make much difference as all batches germinated within about one week starting from 24/March/05. This was about 4 weeks from time of sowing!
The seedlings were transplanted and appeared to grow on well but a large percentage did not survive. Of a total of about 60 plants, only about 12 survived, the majority collapsing within 4-6 weeks of transplantation. The best survival was of seedlings transplanted at the earliest stage, just 4 pairs of leaves. The later transplants may have suffered root damage.
The surviving plants were kept in cold greenhouse conditions thru the winter of 2005 and pruned moderately. Spring 2006 generated new growth from old wood but the strongest growth came from new shoots near the base of the plant. Growth continued and produced plants about 70cm high. Flower buds developed in early August and the clematis were in full flowers at the beginning of September.
This species has reproduced consistently from seed and has so far proven both floriferous and a fairly easy subject for conservatory cultivation. A selected cultivar has been marketed in the USA with the name 'Mongolian Gold'. The seedlings are not significantly different from this selection. Hardiness has not been evaluated but may be satisfactory under conditions of good drainage. This is only based on guesswork and future experience will be needed to decide the issue. As other growers have reported poor results, growing C. fruticosa in outdoor conditions may not be satisfactory.
Photographs show flowers, buds and seed heads. The seed heads are from two otherwise identical plants. The different colour is interesting. Growing conditions were similar, so the colour varriation is difficult to understand.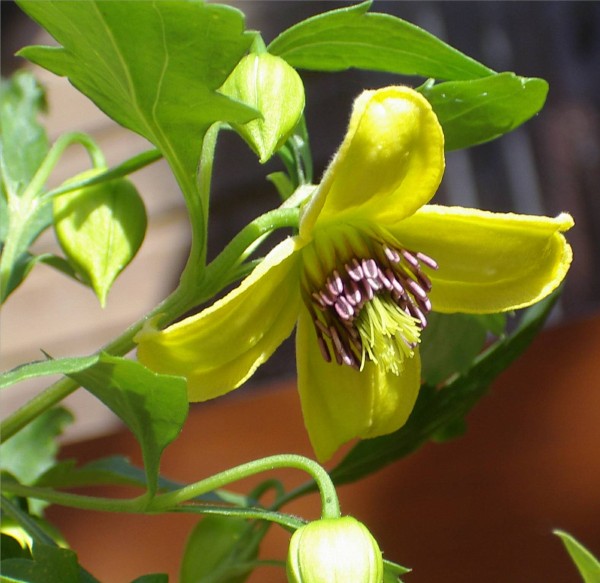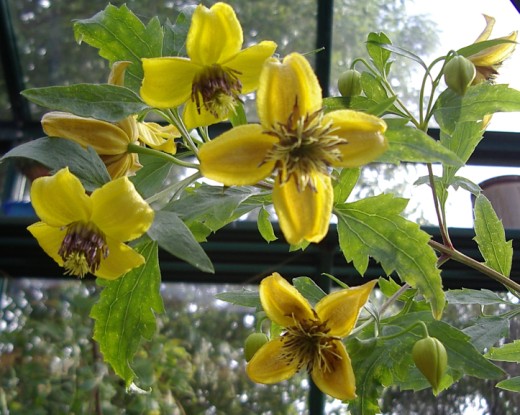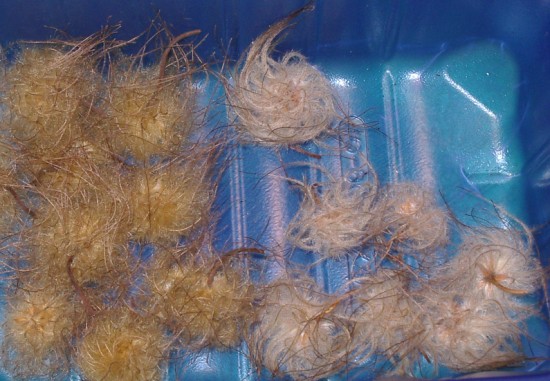 Edited by Jackog - 19 Mar 2007 at 11:29pm