Hello
I Hope someone can advise me - I planted a new Miss Bateman about a month ago and the leaves where all perfectly green and healthy
Now however quite a few have developed dark discolourations of varying degrees as you can see in the pictures.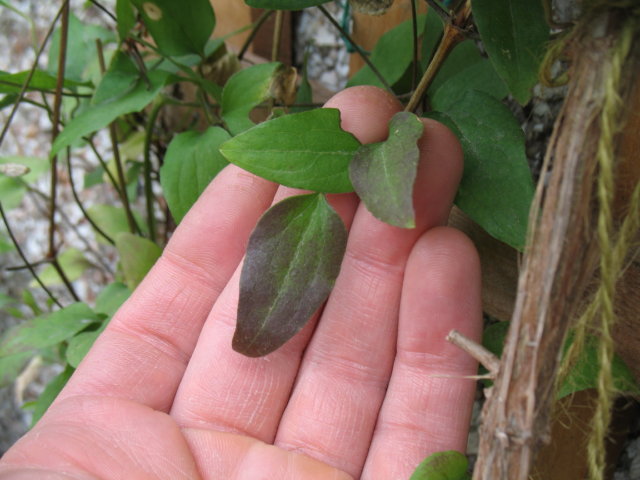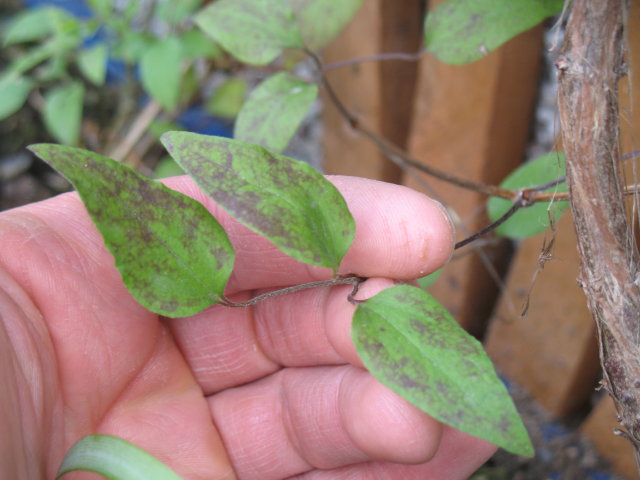 I remember having a similar problem with another type II clematis a couple of years ago that ended badly with the plant struggling to establish.
Does anyone have any ideas what this is? and what can I do to help?
Thanks Matt