Some new seedlings which are flowering for the first time this year, most raised from BCS seed.
A seedling of Pangbourne Pink in the left forefront compared with its parent. It has much larger flowers (spread 10cm) than its parent (5cm) and are less red. The leaves are also much larger (10x5cm versus 6x3.5cm). Height of both plants 60cm. In my garden PP doesn't perform so well and so I'm hoping this seedling will be much more vigourous.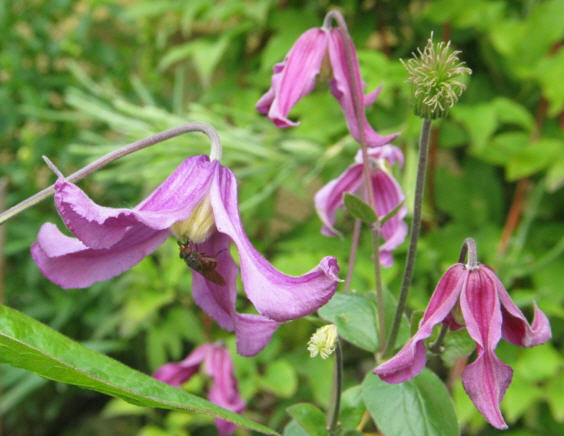 A seedling raised from BCS seed as C. angustifolia but which turns out to be C. mandshurica. Another one is on its way and so hope that will be as labelled.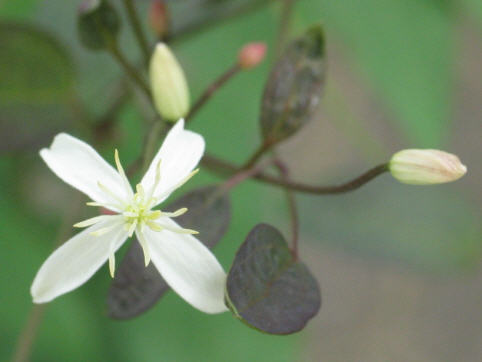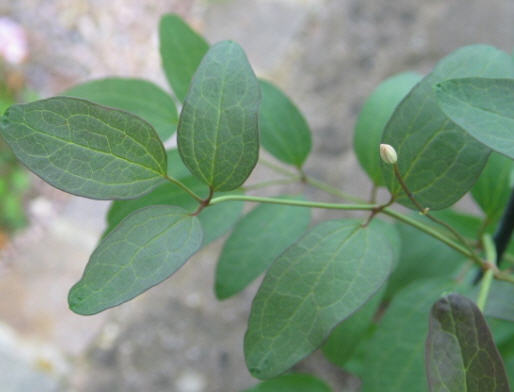 A crispa Westphal, flowers 3x3cm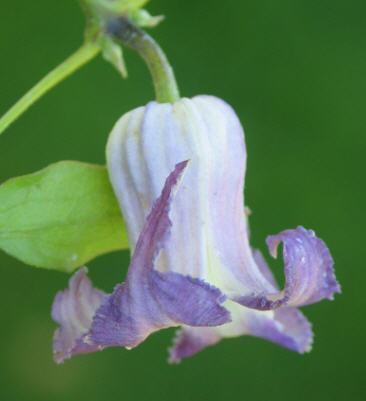 A second crispa Westphal with slightly larger flowers with some rain damage. This one is for the compost heap I think.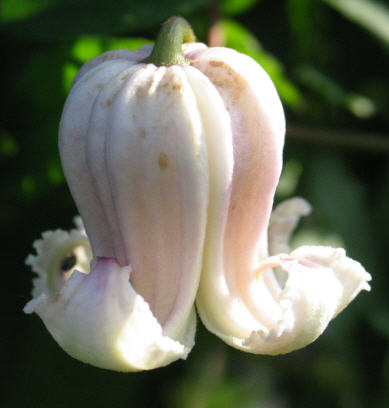 Pagoda just opening and fully expanded. There are a lot of flowers on this plant but are very small with spread varying from 2-3.5cm. Another one for the compost heap.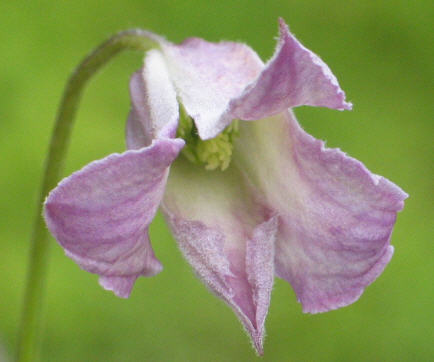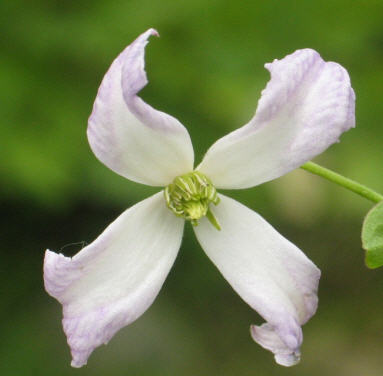 A viorna in bud and mature flower which is 2x1.5cm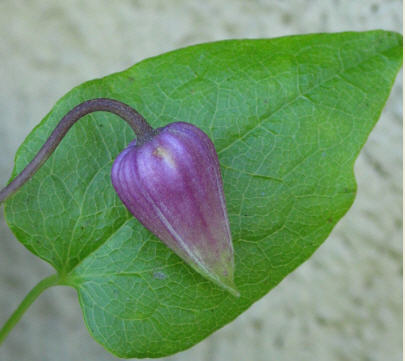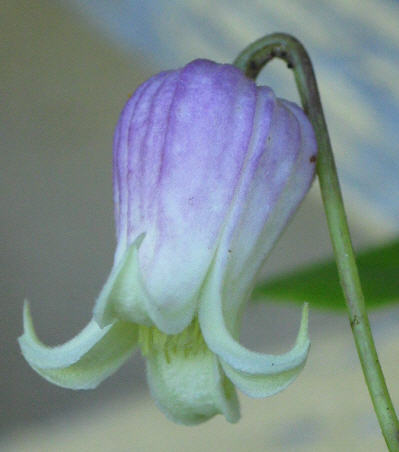 And lastly, the delightful Swedish Bells. So nice that such a hybrid comes practically true from seed. This is helped by the fact that pollen is already produced before the flower opens and at opening the stigmas seem already receptive, leaving little opportunity for foreign pollen to succeed.