This pretty little flower came from seed labeled as Westphal Crispa. I was hoping for the true Westphal type, but obviously didn't get it . Oh well, I love it anyway!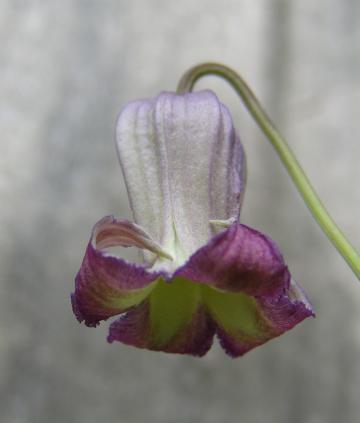 This next flower was grown from seed labeled as 'Pitcheri-Texensis cross'.
Of the 13 plants I am raising this is the first to bloom. The leaves on each of the seedlings are quite varied in shape, color and size which has me intrigued. However, it is obvious that one of this plants parents was surely a Texensis.